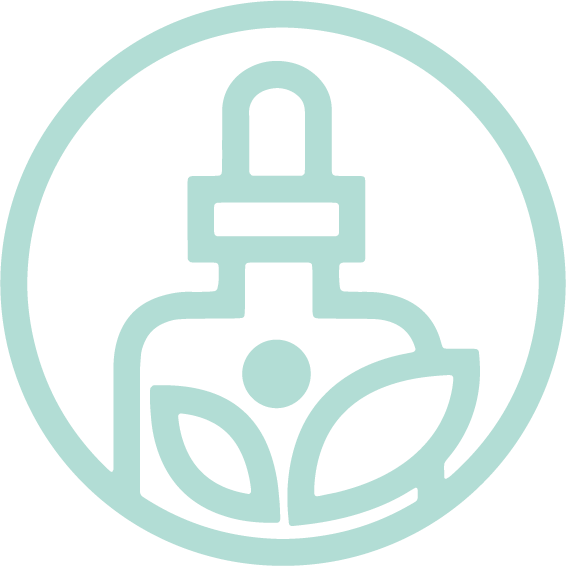 Collaborating to Support Your Client's Nervous System
You've got a client whose sessions are stuck, therapy isn't touching it.
You love working with your clients. They are so damn dedicated to their healing path and have transformed so many patterns through therapy with you. But lately, the sessions seem to be stuck, like there is a huge piece of healing needed that therapy just can't seem to touch.
They're feeling disembodied, their moods are unstable, and their physical symptoms are worsening.
Your client is anxious. They're freezing. They're having trouble sleeping. Their digestion is off and their mood seems to be less stable than you've seen in a while. They seem unable to be present in session like they used to, and like they want to.
Gendered and racialized trauma has added up to years of chronic dysregulation and it's taking its toll.
In this world, it's no surprise that your clients with gendered or racialized trauma experience chronic nervous system dysregulation. They've been in a state of hyperarousal or down-regulation for years with few, if any, breaks. It's a gargantuan task to create new patterns and habits that truly, deeply serve them — even in the safer, skilled, and compassionate container you've built in therapy.
Address the physiological and energetic roots of systemic oppression through collaboration.
Hi, my name is Rebecca Francesca Cariati (they/them) and I work with Queer, Trans, and GNC kids and adults to address the physiological and energetic roots of chronic nervous system dysregulation. My clients say that they find their ground again in our work and then can fully integrate the liberatory fruits of yours.
The alchemy of collaborating means your client reaps the fruit of your powerful therapeutic skills in an even deeper way.
I help your clients by adding-in gender-affirming, trauma-informed nervous system support to their toolkit so they can move out of "stuckness" into greater embodiment, calm, and capacity to create new neural pathways that serve them. By working together, your clients benefit more fully from therapy, and feel its transformative potential on a deeper level.
Herbal medicine and acu-phototherapy for depression, anxiety, and PTSD to find integration and calm
Using herbal medicine, and Health at Every Size (HAES) food and movement guidance, my work supports your clients to move out of "stuckness" into deeper, and more long-lasting integration of your therapeutic relationship.
Collaborating for the sake of healing

Collaborating can bring so much to your client. Aligning on the client goals means you and I (with a signed Release of Information) meet monthly or as-needed to coordinate care. Together, we make sure each of us understands each others' unique roles and we are actively supporting each other's contribution during our time with the client. Collaboration can be so sweet for all!
If you're ready to see your clients through to the other side, and want to explore how collaborating can seed the shifts your client wants, call 
 or book a Curiosity Call today. We can talk about the ins-and-outs of how collaborating can serve your clients truest and most beautiful expression.
"I saw Rebecca in a very difficult phase in my life. And without knowing much about Chinese medicine, I decided to give it a try. Rebecca's professional, warm, empathetic vibe made me immediately comfortable with her. I can't begin to explain the relief I felt from the first time we met. Literally like a cold cloud had been lifted from my heart, and that warm energy was blanketing me instead. I would highly recommend working with Rebecca for anyone else struggling with mental illness. Thank you so much for everything you've done for me Rebecca, your positive impact on me is immeasurable."
-Rachel, Philadelphia, PA